Jodi is an absolute joy to work with. She is prompt, professional, and patient. She possesses a wealth of knowledge about the publishing process, and she will make sure that your manuscript meets industry standards. Jodi took her time to offer feedback that was meaningful and thoughtful to help improve my book. I truly felt that she was invested in me, and she wanted me to succeed. I highly recommend her and her services.
Working with Jodi was one of the reasons why I felt at ease in the writing process in the first place. Beyond writing, I knew that if I had any questions, she would be there to help. While Jodi is a great editor, during the process, she was more than that. She became a confidant, a sounding board, and a supportive figure that helped in shaping the book. During the typesetting process, we experienced some technical glitches and Jodi was thoughtful and thorough in her comments so that we could have the best version of the book possible. I'm looking forward to writing the next book and working with her again!
-reina pomeroy
Co-Author, Big Plan for the Creative Mind
I interviewed one and only one editor, because I knew exactly who I wanted. Jodi Brandon agreed to be my editor, chief enforcer, and weekly therapist. I signed up for her book coaching package and it was truly one of the best investments. I wish I'd done it three books ago
"As a small business owner I have quickly learned the value of hiring and working with experts. When I sat down to write my first ebook, I knew I was going to need a solid writing editor to help me turn it into a polished, professional product. I want to bring value to my clients and readers in sharing my ideas, thoughts and experiences, and that includes delivering it in the best way I possibly can. Working with Jodi as my ebook editor was wonderful. She's knowledgeable, provides valuable and useful feedback, timely responses, and she was very easy to work with. I like simple, and she made the whole process simple and straightforward. Using the Google Drive platform I was pleasantly surprised how easy it was to accomplish our goals of editing my ebook over distance (I live on the other side of the country!). I highly recommend Jodi Brandon Editorial for any business owner interested in writing blogs, ebooks, or nonfiction books. I will gladly hire Jodi again for future work!"
-sarah gill
purple unicorn llc
"I loved working with Jodi. She far exceeded my expectations during my copyediting experience! She had my 100 page book edited within days and gave great suggestions to help clarify my ideas to my readers. This not only allowed me the proper edits I needed for the book but also moved my launch date up further. Thank you for your hard work, Jodi!"
-sarah sunstrom
sarah sunstrom photography
I just published my first book and Jodi was a DREAM to have in my corner through the entire process!
Having Jodi on my team during the book-publishing process was incredibly valuable. She is knowledgeable, attentive, and warm. Not once will you question whether you're in good hands with her; she feels like a trusted friend. Her superb editing and proofreading skills allowed me to feel that much more confident when my book entered the marketplace.
Jodi is who you need on your team when writing your book! She's helpful, direct, and detail-oriented, and she answered my endless questions about the whole book-writing process. I could not imagine doing another book without her guidance.
"Jodi is a total pro and a joy to work with. I was nervous about sending my book to anyone because I knew it needed a good work over. Jodi put me at ease and met my super-tight time line. I am forever grateful. Finalizing The Real-Life Bride Guide was one huge goal I could not have met without Jodi's help. Forever thankful for your services!"
-debbie shadid
okc wedding ideas
Working with Jodi on my Bible study, Courageous Faith, has been a true pleasure. As a newbie to the publishing world, she made the learning curve easy to navigate and climb. I appreciate the ease of communication, wisdom, and experience Jodi brought to the table—comfort in my uncharted territory. Jodi helped to set reasonable goals that pushed my book to completion, within the boundaries of other life commitments. I appreciate the care and attention she gave to my project, something I had poured so much of my life into. I was able to keep my voice within the manuscript and learn so much along the way. While this process wasn't easy, Jodi made it so. Incredibly grateful!
"When I decided to write my book, EntrepreFriendships, I was so unsure and a bit insecure about the entire process. This was my first book, so I really didn't know more than what I had read in the books about publishing a book. So a great deal of uncertainty came with that scenario. But from the first email til this day, Jodi is more than I could have imagined. She's prompt, kind, thorough, thoughtful and really in it for you. I felt like I had someone on my team cheering for me. I recommend her to everyone I can because everyone deserves to work with someone like Jodi--smart, loving, supportive and really loves what she does. She's such a warm presence and her energy makes you feel safe, secure and supported. I highly recommend working with Jodi--hands down without a doubt!!!"
I loved how open and honest you were with your feedback. I was really impressed with how well you understood my vision and who my audience is (even before I could clearly articulate it!) and how you always kept that in mind when reading the book. Your turnaround time, the extent of your feedback, and how much you helped with all of my 8463516 questions with such patience.
When someone works with you, they get an editor who is all in, personally invested and all around amazing. Anyone who is looking for an editor for a book needs to work with you.
I loved every moment of working with you! While I'm SO glad the book is done and out there I am sad we won't be working together anymore. Knowing you were in my corner made the process so much easier.
You are very communicative, responsive, reliable, and will offer great insight and support throughout the process.You were able to take what I wrote and make recommendations on how to write it better. Offering your insight on what I should add, what I should remove, and how I could elaborate more on what I already wrote, were all extremely helpful in making the book more thorough and useful to the reader. You were able to pull more detail from me that was greatly needed for the book, and it would not have been a complete book without your guidance.
I really appreciated that you believed in me and my book. I feel like you've shown that you're invested and care about what I'm doing (that this isn't just a job to you). I also loved how accessible you are and how you answered every question I had. You also have great taste and your edits were really straightforward to address. I'm confident the book is so much better because of your talent and because we worked together.
Thank you for allowing a few rules to be broken in the name of making things easier for the reader! You make it feel like a partnership, and have a wonderfully supportive style. One editor I spoke with prior to hiring you told me my writing was a mess. Your honesty, patience, and understanding were refreshing. It can't be easy when a complete novice needs help with a book!
My in-person intensive with Jodi was one of the most productive days of the entire book-writing experience. At first the entire process was immensely daunting and had it not been for having Jodi there in the room with me, I easily would've pushed the outlining and brainstorming process off to another day when I was less busy or felt like it—which usually leads to never. Because she was there with me we were able to easily and quickly get the ideas flowing, the structure created, and the detailed outline locked down. From there everything else just fell into place. If you're someone like me who always ends up with client or team fires taking priority over what you really need to get done in your business (like writing a book), I can't recommend an in-person intensive enough. It kept me on track and was so thorough that all I have left to do is actually write the book (which she has plenty of hacks for as well that have made it a cinch)!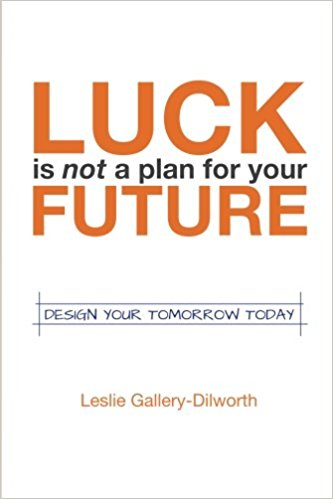 "Jodi, again, thank you and thank you more. Together we have turned this into something I feel good about. You are the best!"
Leslie Gallery-Dilworth
author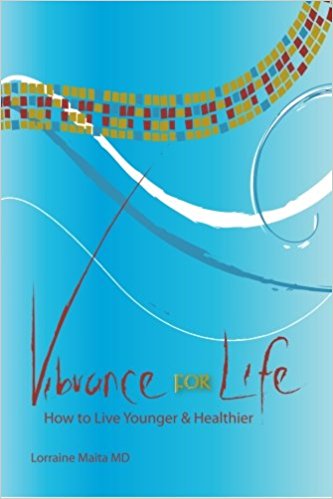 "Jodi edited my first book and she was an absolute joy to work with. She asked probing questions that enabled me to clarify my message and had many suggestions that made the book flow much better. Her comments and suggestions were helpful without being dictatorial, as I still had control of the book and its contents. Jodi was with me every step of the way and paid attention to details. My book is much better due to her collaborative efforts. I would recommend her without hesitation."
"I am delighted with what you have done. You have made my writing flow with ease."
"Jodi is fast and fastidious. Had she not come to my rescue, I'd have disappeared in a blizzard of endnotes."